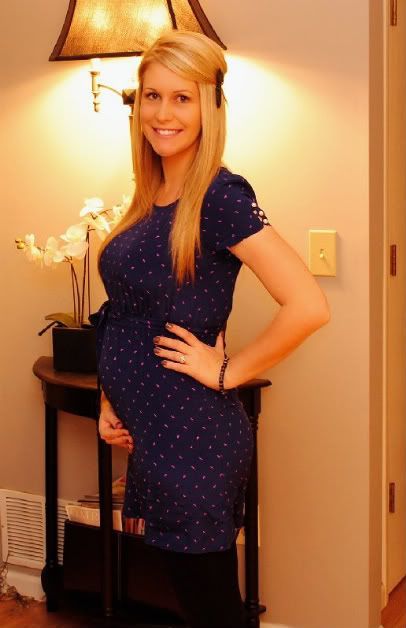 Every day I am amazed by how much love I have towards someone I have yet to meet. I've heard it said time and again, that once a mom holds her baby in her arms, the amount of love that swells in her heart is overwhelming. It's something I've been told that I can't imagine until I experience it. But for me, it's not that hard to believe, actually. Though we haven't met you yet, your Mommy has loved you unconditionally from the second my eyes saw those tiny two pink lines.
In three short months, we'll meet face to face. But you've already brought so much love and happiness to so many. I can only imagine the hearts you'll touch and the lives you'll change, including mine and daddy's, when you step onto the planet.
I can't wait to kiss you and tell you each and every day that I love you and I am thankful for you.
I promise to always love you unconditionally, just as you are, no matter what. I will always do my best to be the best mama that I can be so that you may thrive and flourish to become the best that you can be. I won't always be perfect or right, but I promise you that I will always do my very best that I can. Always.
Thank you for the giving me the privilege and choosing me to be your Mommy. Thank you for giving me the gift of knowing a mother's love for her child even without meeting her.
You are so so wonderful to me. And every day as you grow, so does my love for you.
I love you, baby girl.