After months of talking about it, we finally decided to remodel our half bath on the main level. It's hard to believe how much was transformed in just a few days of work! This has slowly become our favorite room in the house. The new decor makes me feel like I'm going potty in some fancy hotel bathroom, haha.
BEFORE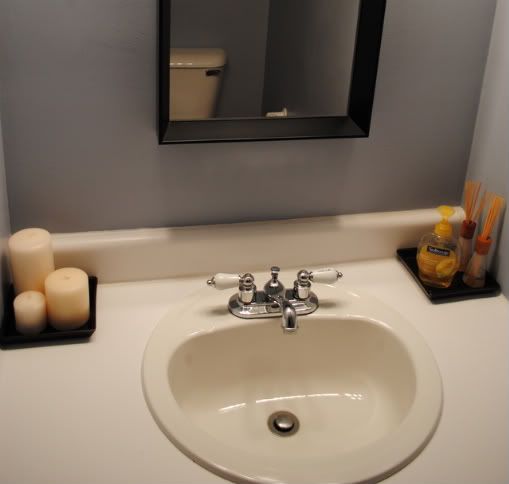 AFTER
I

love, love, love our new faucet, sink and countertop!
Now that our bathroom is done, I am already thinking of other little home improvements that we could do... I think the laundry room might be next on the list! [don't tell hubs yet ;-)] Just call me Mrs. Newlywed Remodelaholic.
So, what do you think?