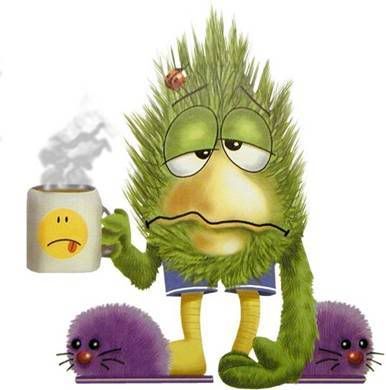 Dear Immune System,

I miss you. You should have left a note before you decided to take a permanent leave of absence. Not only did I start not feeling well a few weeks ago, but this sore throat is the worst I've ever had in my life. And between the angry throat and the vengeful sinuses alone, this week has been not be so great, to put it mildly.

So, contrary to what you may have read in whatever magazines you subscribe to in there, human beings need air to breathe. I think it's okay for me to speak for the rest of my body when I say...


GET TO WORK. DO YOUR JOB. STEP IT UP. THIS ISN'T GOING TO CLEAR UP BY ITSELF!
Also, if you could please explain to everyone that has been forced to be around me this week, why 1) I have been unable to function and 2) Why I have wet hair, no makeup, and look like I have been run over by a train...that would be cool.

Kisses.

Your host,

Edited to Add- I thankfully don't have h1n1, it's a respiratory infection treatable by antibiotics.