So if you remember a while back I mentioned that hubs and I were completely re-doing our bedroom. I finally have pictures for you! Our renovations included painting the walls, staining/painting the closet doors, a new duvet cover, new painting and shelves.
Overall, I love the final result! I have been wanting a blue bedroom for a while and am so excited about how it turned out. The new paint color definitely created a more tranquil setting for sleep and relaxation. And it's crazy to think what a big difference a can of paint and a little bit of hard work can make!
BEFORE
The room was yellow when we bought the house last year.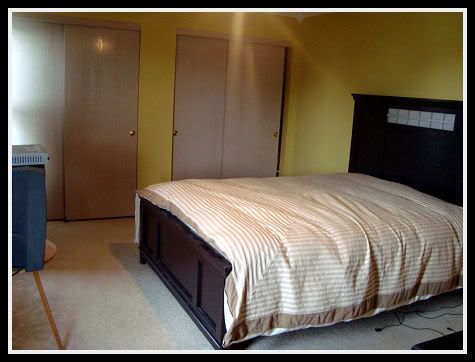 AFTER:
Color- Benjamin Moore, Nantucket Blue
I love how the new wall color makes everything pop!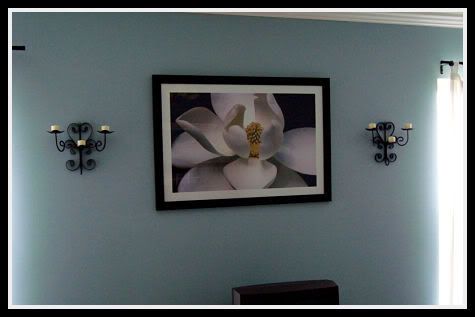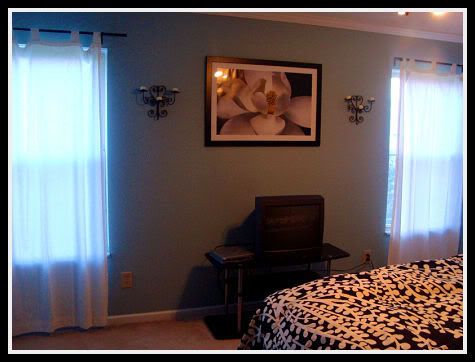 It's past midnight and I am officially pooped and going to bed. Only 8 more hours of work stand between me and one crazy weekend! I can't wait!

Edited To Add
These pics really don't do the room justice! I had a hard time with figuring out the lighting on my camera, but the blue is a little more vibrant in real life :)