I'm still here. I'm not sure if you missed me or not, but I sure hope so because I missed all of you terribly! This has been a really

stressful

and long week [for many different reasons] so I am thrilled that it's almost the weekend!
In the meantime however, I need your help. My bff's wedding is coming up (next weekend, eek!) and I cannot decide how I want to get my hair done. I have a few ideas, but I would really love for all of you to let me know what you think! [and do not hold back. i need honesty here.]
So before I show you pictures of possible hairstyles, i figure you all need to see the dress first. I will be wearing a pretty charmeuse strapless gown with gathered neckline and drop waist with flared skirt. This dress is gorgeous!

*note: our dresses are black.

And here are the three hair possibilities that are up for consideration..
POSSIBILITY #1- Curly side pony
Edited to Add: If I go with this style, I will part my hair like Carrie Underwood in this pic. I am a fan of 'the bump' look, but not for weddings and not this big!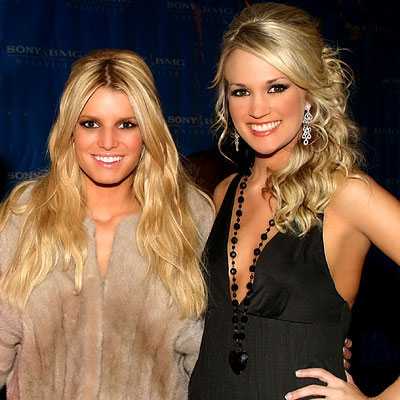 POSSIBILITY #2- Soft curly
updo
POSSIBILITY #3- Loose half up-half down
_ _ _ _ _ _ _ _ _ _ _ _ _ _
Ideas, thoughts, suggestions??? I need brutal honesty.
Thank you, dolls.