So in order to stop slacking continue blogging regularly, I am introducing you all to "Fun Find Fridays"! Every Friday I will be posting one of my fun finds of the week that I think you all will enjoy!

So, today I have something pretty fabulous to share! This changed my life. Literally. While on a shopping adventure at a makeup store this week, I stumbled upon this:




Let's face it ladies, we all know that eye shadow fallout can leave you looking like a crazed raccoon. Ugh. And, I have a serious problem with fall out. Duh. But seriously these little half-moon-shaped stickers are a blessing in disguise! This ingenious creation will save you so much time. You stick this under your eye and it easily captures your shadow fall out for easy clean up. Loves it!


No more eye shadow dust to dust away. No smudges. No mess.

So long raccoon-eye effect!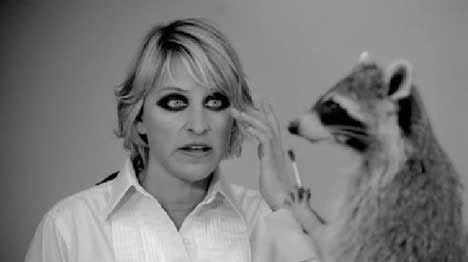 Anyone else a Shadow Shield user? if you're not, you should be! :)
Have an awesome weekend everyone! I am having A LOT of girl time this weekend with my besties and I cannot wait! I'll be back with a recap Monday.
xoxo,