First of all, I want to thank all of you for your wishes and sweet congrats! You all are so thoughtful and it warms my heart :)

Hubs and I had a GREAT weekend full of anniversary bliss! I cannot even begin to describe how nice it was to have an entire weekend dedicated to us. I think probably for the first time ever we turned off our cell phones for the whole weekend, and it was so refreshing and relaxing!

We kicked off the weekend on Saturday by opening gifts at home. And since the traditional first year gifts are supposed to be 'paper' we both took this theme and got a little creative.

Hubs, in fact, got very creative. He had our favorite wedding picture blown up on a canvas and oil painted. I was so impressed; I immediately became very emotional and started crying. My husband knows how much I love pictures, and this gift is perfect. Thank you babe for putting so much thought and effort into this- It means the world to me.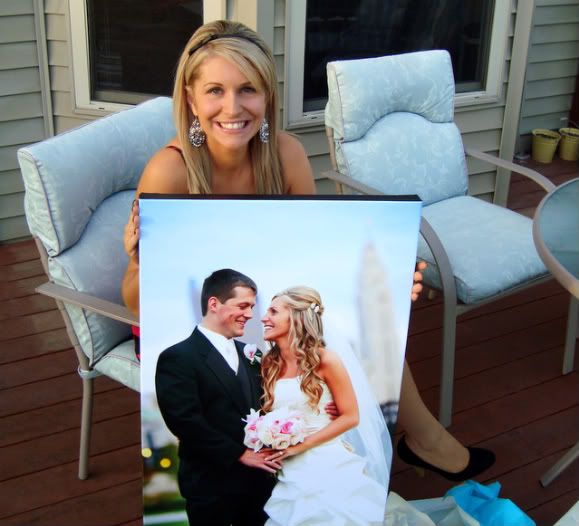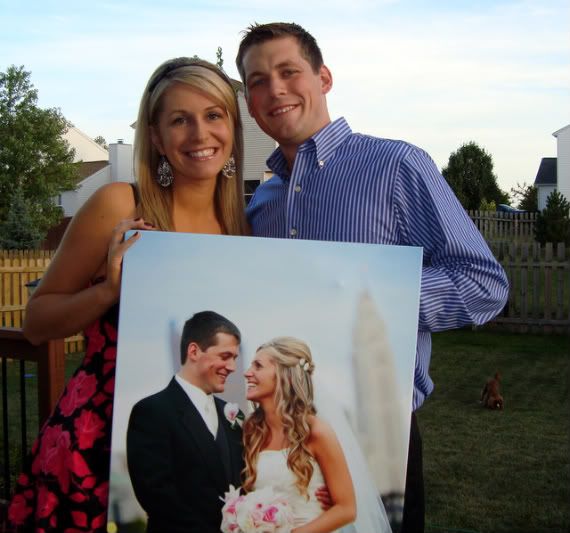 For my gift, I designed and gave Matt a book that chronologically details our first year of marriage. I included all of our favorite pictures from this past year. I really like how it turned out! And he definitely loved it. He even mentioned it being a great thing that we could pass down to our kids and grandkids.

And since I am a silly girl, I also wanted to give him a silly little gift! So, I made hubs a 'Husband of the Year' award. And let me tell you, he got such a kick after opening this gift. I think he laughed hysterically for about 10 minutes.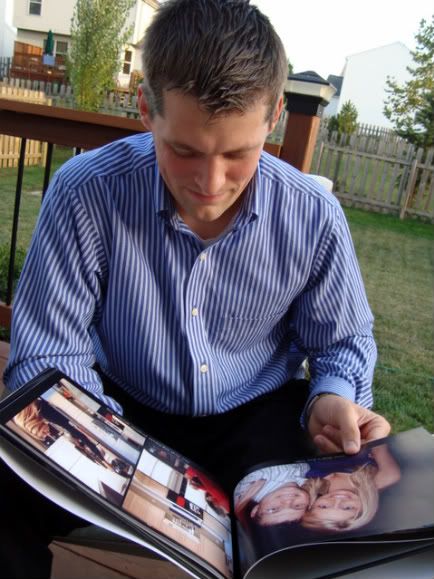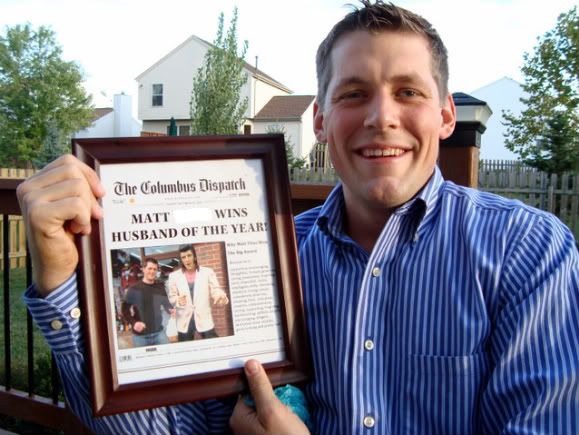 After exchanging gifts, we headed to Ocean Club for dinner. We had a blast just chatting and reminiscing about the past year. Not to mention that this restaurant has the best crab cakes in town. Yumm!




Sunday morning we woke up pretty early and headed to the winery! I was so excited to go; I got ready in record time. It's never too early to drink wine.

The winery we went to is just gorgeous. We sampled around 25 wines, and bought a full case had a great time wine-ing down:)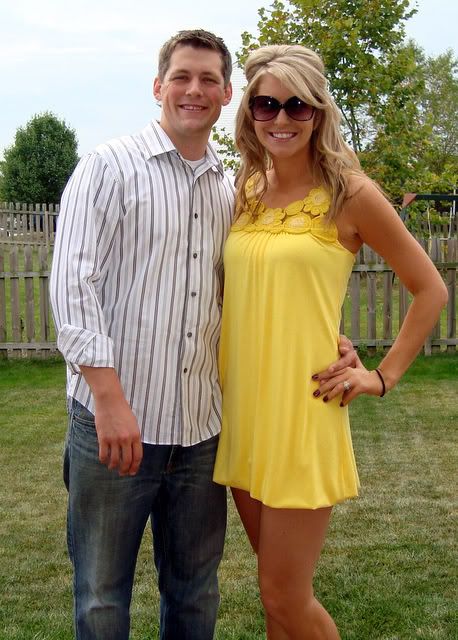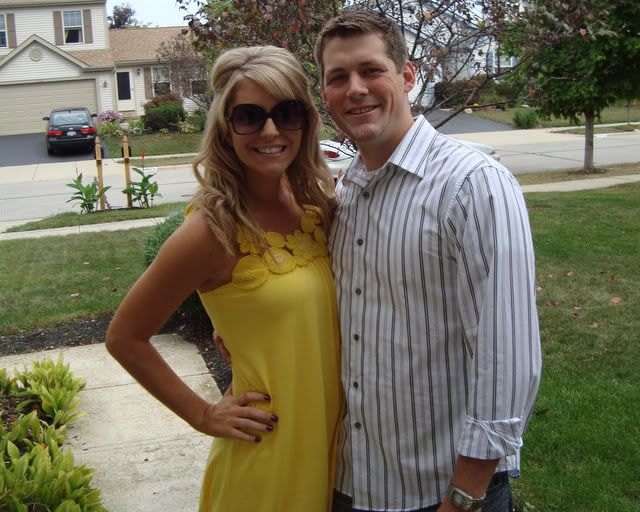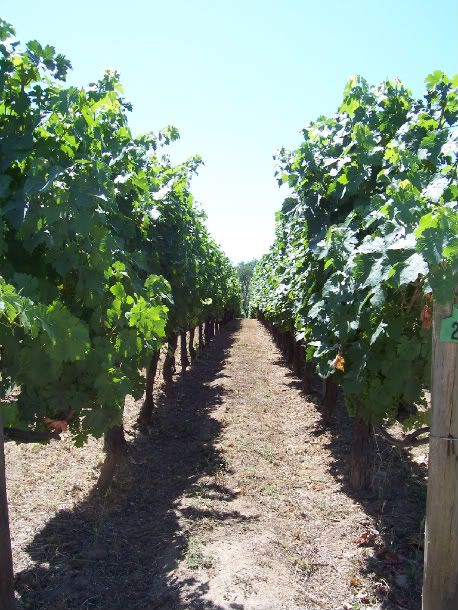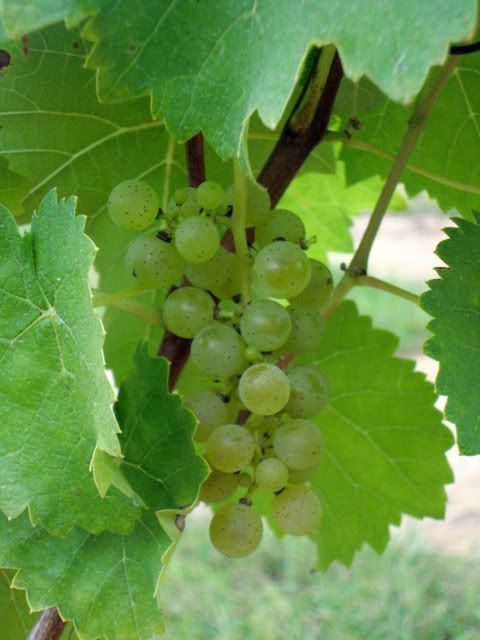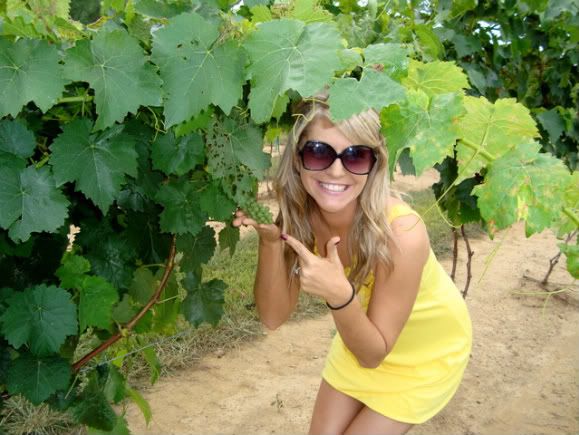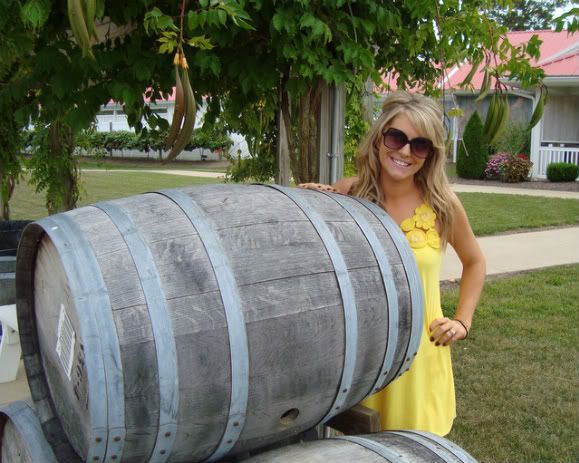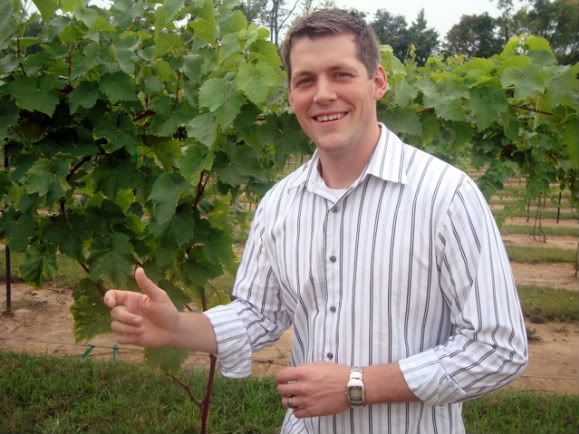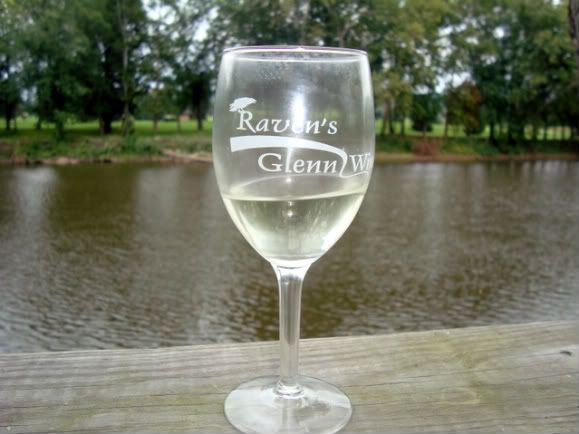 And after all this celebrating, there was just one event left to make our anniversary complete… year-old cake eating! We ate the top layer of our wedding cake that we had kept frozen, and surprisingly at actually tasted, dare I say, pretty good (and I am still alive today to prove it.)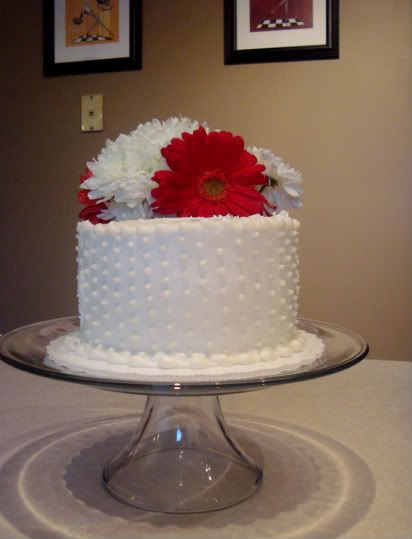 So I have to say, it was a wonderful weekend and a really fun first anniversary. The perfect way to kick off our second (wow) year of marriage!