Literally.
I am obsessed with Lush products. I mean, thoroughly obsessed. Lush products make me so happy inside, and out. Four years ago, I was lured into a
Lush Cosmetics boutique inside Orlando's airport and I have been a Lush convert ever since.
Lush stores are filled with delicious and natural soaps, bath bombs, hair products and facial masks galore. Every single one of their products is handmade. Don't believe me? You'll see when you buy anything that there's a date and a cartoon of the person who made your stuff!Lush
is definitely taking the beauty world by storm by offering products that are simply, lush, decadent and most importantly, fun. (i think i have a career in infomercials!)
If you're not familiar with Lush Cosmetics, I strongly suggest you climb out of the rock you'

ve

been living under, put a ski mask on your poor mistreated skin, and find the nearest store to you. :) You will ♥ it!
Here are some of my favorite products.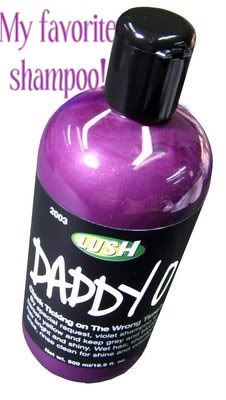 Made with fresh lemons and lime juice, Daddy-O shampoo makes my hair shiny! If you are a blonde and have not tried this yet, you are missing out on the best thing ever! The shampoo has such a gorgeous fragrance of violets, bergamot and roses and it leaves my hair incredibly full and shiny. I get compliments on my hair all the time! People ask me what kind of shine spray I use, and the truth is, you don't need any after you use this product.



Lush has a plethora of great soaps, but my favorite is the Bohemian Soap. It smells like delicious lemons and the scent lingers all day long and blends great with my perfume. It also has a luxe lather and makes my skin super clean. I love it!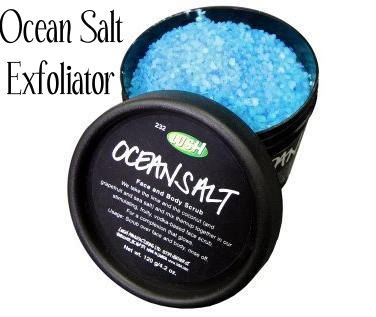 I am a huge fan of scrubs. And this is my favorite LUSH product and one I will buy again and again. This is nicknamed a tub of heaven taken straight from the ocean. I could not agree more.

The scrub smells delicious and it buffs off dead skin and gives me a great glow. This product will definitely leave you looking gorgeous!
What is your favorite Lush product?!?