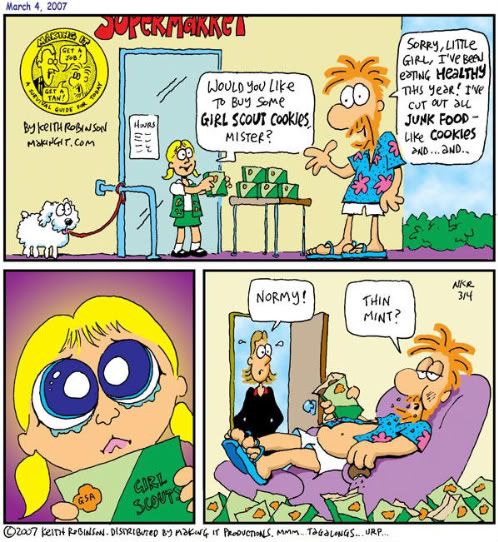 That I just called my husband at work to tell him that I placed an order for 3 boxes of Girl Scout Cookies, when I really ordered 5?
I am just stocking up for a potential economic

disaster

.
...

mmm

thin mints and in my belly...

Edited to Add:
I know this post is completely contradicting to the post below. But I couldn't help myself and I tried. I mean what

cold hearted

person could say no to the cute little girls as they turn their giant doe eyes and blink slowly allowing their eyes to water as they describe girl scout camp and how MY box of cookies could make the difference between a lifetime of happy wholesome memories and the entire troop turning into drug

addicts

and school dropouts.