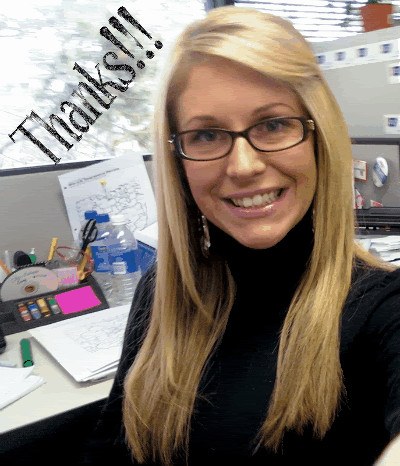 Today, I want to take a moment and say THANK YOU to all of you who have avidly followed my 'little blog' over the past three months.

I just checked over on my Google Analytics, because it was more fun than preparing for my meeting, and I have over 100 followers! This means that on average 100 people daily care about my life? Awesome!
When I originally began this adventure, I really did not expect anyone to actually read it. In fact, I thought I would make it like a month before I gave up completely.

So, thank you, my dear readers, for reading my blog, for caring about what I write, for laughing at me with me and for taking time from your beautifully busy lives to stop by.

I heart you all :) ♥