Friday night, I traveled back in time, something that I didn't think was at all possible until I stepped foot in the Mellon Arena.


I truly felt like I was 16 again. When Brit came out, I literally had goose bumps. And she put on a FANTASTIC show!
It was entertaining and I loved loved loved the cirque

du

soleil

-

ness

of it. Britney looked fabulous and I loved that Perez Hilton was the one to "introduce" her. I danced and sang the whole entire time that I have three very painful blisters and a scratchy manly voice to prove it.
Brit Brit kicked off the show by descending from the ceiling on a trapeze and singing 'Circus'. She also sang some of her classics including 'Boys', 'Me Against the Music' and my forever and ever favorite 'Baby One More Time'. There were lots of sparklers, pyro, shooting fog, lights and dancing. The sheer spectacle of the whole thing was STUNNING! She popped up from the floor, dropped down from overhead and, once, even hopped on a suspended human platform made from two interlocked contortionists [sp?]and rode it up to the rafters!
AWESOME. AMAZING. UNBELIEVABLE.
So without further

adue

, here are the pics!
[just me :o)]
[my bff + little sister]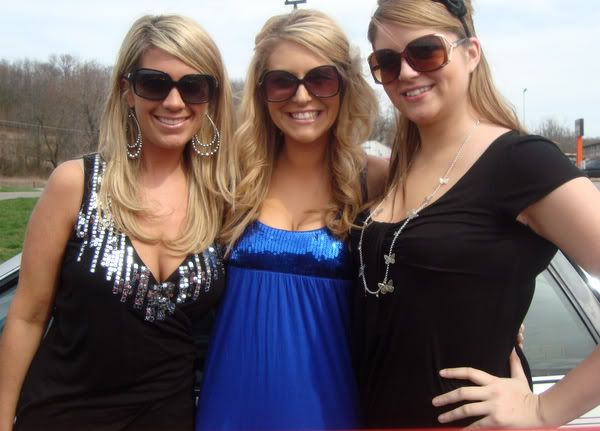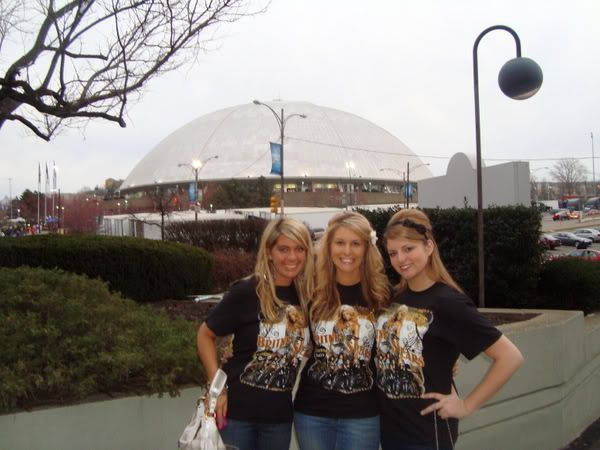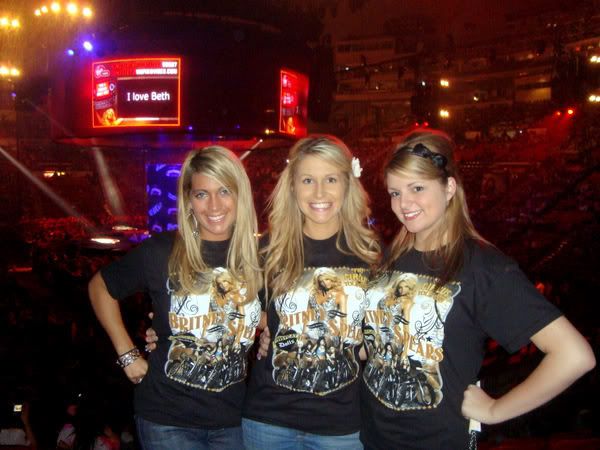 [little sis + i]
[Pussycat Dolls]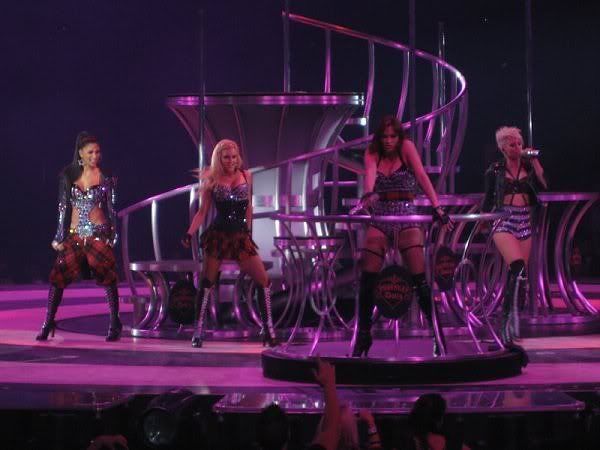 [The one and only Ms. Spears]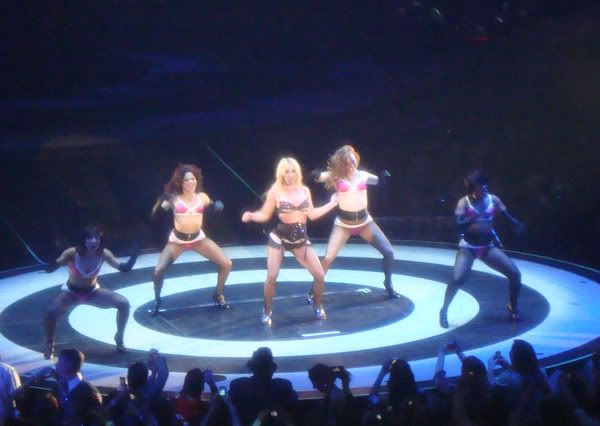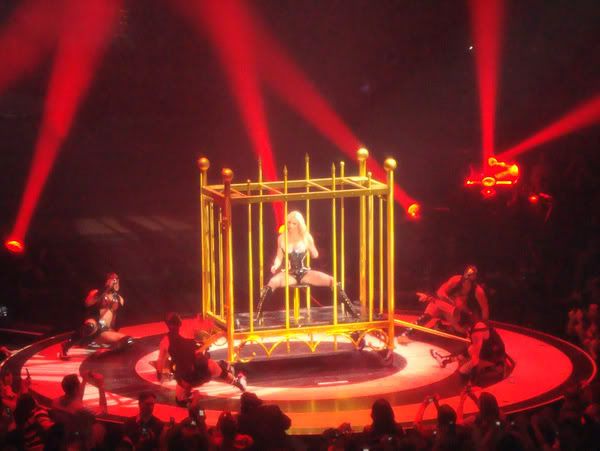 [she's backkkk]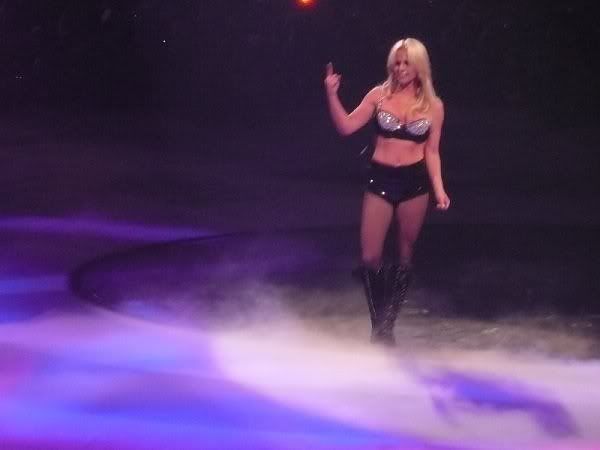 [look at these dance moves!]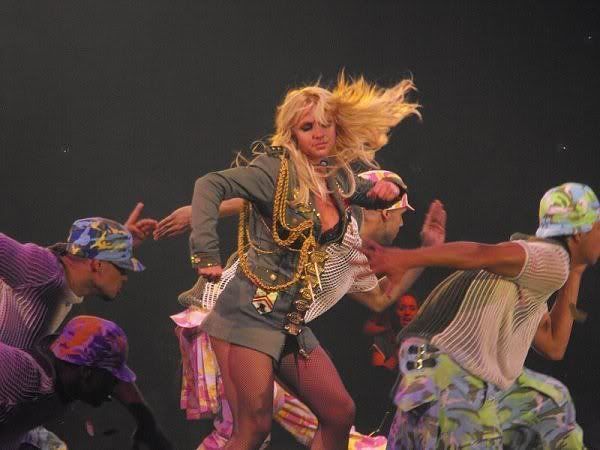 [love her outfit]
HAPPY MONDAY!
EDITED TO ADD: I also took a few videos from the concert that I will post for you tonight. So stay tuned.