Our weekend was very busy, and it's hard to believe that it's already Monday!

Friday:
I once read that 'If the eyes are the windows to the soul, the eyebrows are the window treatments.' To me, great looking eyebrows never go out of style. It's one accessory your face can't afford to skimp on, unless of course, you favor the whole Sasquatch look. Or the pencil thin, overly plucked,

tweezer

happy look. Thank Heavens, I'

ve

grown out of both of those stages. Seventh grade uni-brow… Or the senior year of high school no-brow

yeeow

. (anyone with me?!)
So, Friday my sissy-in-law Kimmy came over and right away I noticed how amazing her eyebrows looked. She recommended eyebrow threading. I have heard of this before, and have wanted to try it for some time, but never had the guts to do it. So, I bit the bullet Friday and went! And let me tell you, it was

painnnnnfulllllllllllll

. Very painful. But the results are worth every pound ounce of pain! And I can honestly say that I am never going back to plucking or

tweezing

!
For those of you not familiar, threading is a hair removal technique that uses a cotton thread. The 100% cotton thread is twisted and rolled along the surface of the skin entwining the hairs in the thread, which are then lifted out from the follicle. It is said to be more precise than waxing.
Anyone else ever tried this procedure and if so, what were your results?
Saturday/Sunday
Hubs and I went home to see my parents Saturday and stayed through Sunday afternoon! My family is Christian Orthodox, and since we follow the old calendar, our Easter fell on this Sunday. My Mom had everyone over for Easter brunch Saturday, and we attended the Church where I grew up Sunday morning.

It is such an amazing feeling to go home and be surrounded by so much family. I am very lucky to have a loving, close-knit family, who loves us unconditionally :) I cannot wait until the day when I can pass this on to my children.
Here are some pictures from Easter.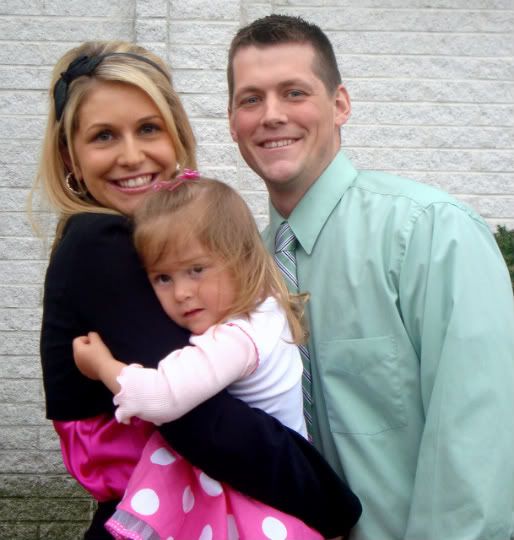 Hubby and I with my Goddaughter, Mimi :)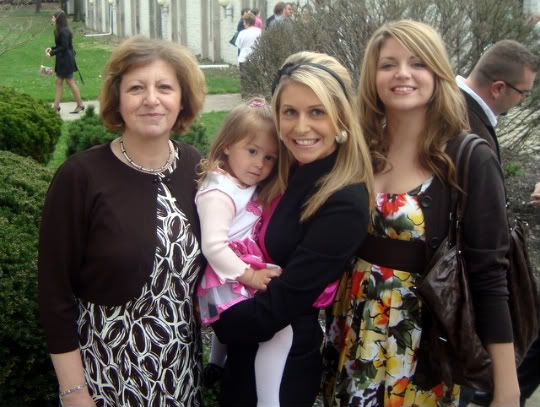 Mommy, Mimmi, and my Sister.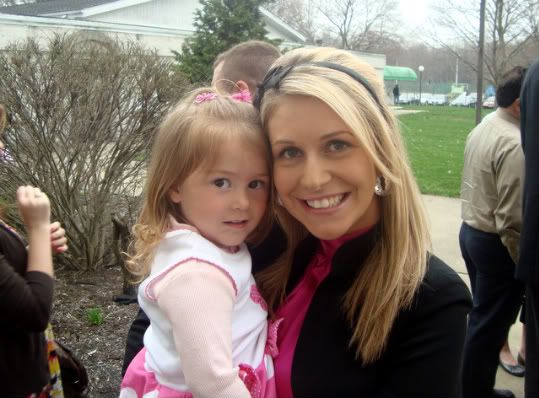 The most adorable girl in the world :)



And a few pics of, whom else, Mr. Charlie! :)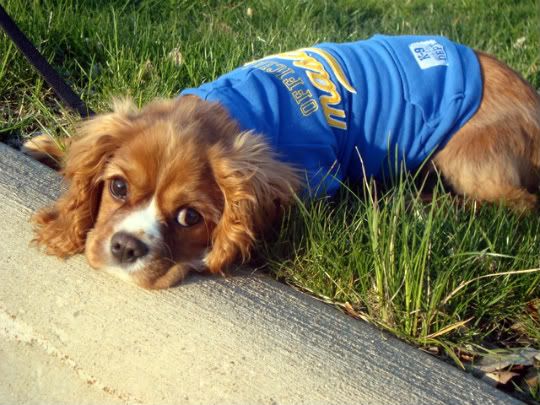 (his new hoodie)